ONSA Announces Seven Boren Scholarship Winners
The SMBHC and ONSA are thrilled to announce SEVEN University of Mississippi Boren recipients!
Boren Scholarships provide up to $25,000 to U.S. undergraduate students to study abroad in areas of the world that are critical to U.S. interests and underrepresented in study abroad.
BOREN RECIPIENT 2021: Brantley Damon is an Arabic major with minors in Teaching English to Speakers of Other Languages and Education from Madison, MS. She will be studying in Morocco. Congratulations to Brantley! 
BOREN RECIPIENT 2021: Ella Lawson is a senior undergraduate student in Croft and the Honors College. Originally from Dearborn, Michigan, she studies Arabic, International Studies, and Classics. Ella is UM's first Indonesian Flagship Language Initiative (IFLI) recipient. She will be studying at the university of Wisconsin in Madison before flying out Indonesia. Congratulations to Ella!
BOREN RECIPIENT 2021: William Bradford is a senior International Studies and Spanish student from Tupelo Mississippi.  He enjoys reading, playing violin, rock climbing, and running.  He is excited to go to Tanzania next year to learn Swahili, experience Tanzanian culture, and climb Mount Kilimanjaro. Congratulations to William! 
BOREN RECIPIENT 2021: Miller Greene is a joint major in International Studies and Arabic from Columbus, MS. He will be studying in Meknes, Morocco. Congratulations to Miller! 
BOREN RECIPIENT 2021: Isabel Spafford is a senior from Albuquerque, New Mexico studying Arabic, Swahili, and International Studies. She will use the Boren Scholarship to study for a year in Meknes, Morocco through the Arabic Flagship Capstone program. Congratulations to Isabel!


BOREN RECIPIENT 2021: Jordan Evans is a dual English and Chinese major from Geneva, Illinois. He will be studying Chinese. Congratulations to Jordan!
BOREN RECIPIENT 2021: Ivy Gerrell is a Chinese and International Studies major with a minor in Aerospace Studies. She is from Gainesville, GA and will be attending Chinese Flagship's National Yang-Ming University next academic year. After graduation, she will commission as a second lieutenant through Ole Miss' Air Force ROTC program. Congratulations to Ivy! 
Want to be a Boren recipient? Get in touch with Dr. Ibrahim at vibrahim@olemiss.edu!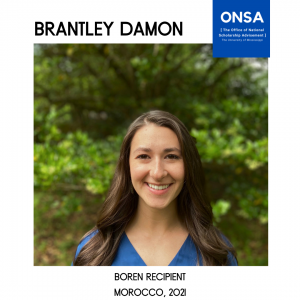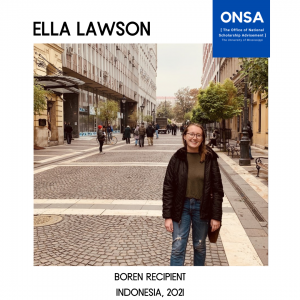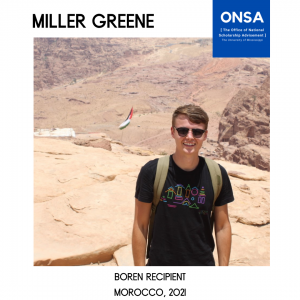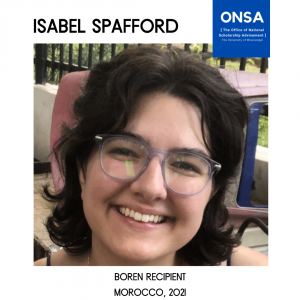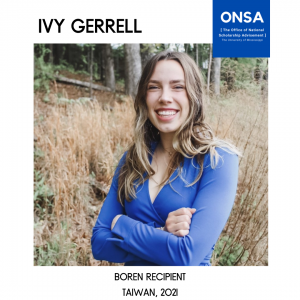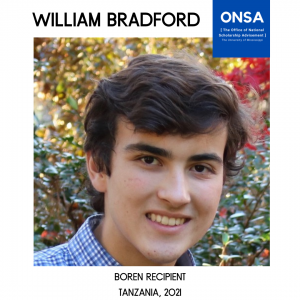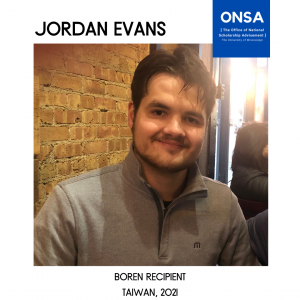 (Photos courtesy of Boren winners)