Olivia Davis Wins Fulbright ETA to Greece
SMBHC senior Olivia Davis has been awarded a 2017 Fulbright US Student Program English Teaching Assistantship to Greece.
Olivia was born in Montgomery, Alabama, but grew up in different cities and states throughout the south and went to high school in Jackson, Mississippi. She will graduate this May with a bachelor's degree in English, with minors in chemistry, music, and classics, with an emphasis in ancient Greek. She hopes to study Byzantine chanting and Christian hymnody in the Greek Orthodox Church as a side research project while she teaches English as a second language. Her senior thesis advisor is Dr. Daniel Stout.
Olivia's Fulbright Campus Committee wrote: Olivia is an experienced piano teacher, musician, artist, and writer. She has worked with beginning and intermediate students. She has researched Byzantine liturgical music and postmodern literature. She has excellent communication skills and is mature and respectful in her interactions with others. She is highly organized and able to work on complex tasks independently.  Olivia is an excellent writer and public speaker. She is a patient teacher, a good listener, and has an eclectic and interesting set of interests in art, literature, music and philosophy. One of the most intelligent candidates we've interviewed.
Congratulations, Olivia!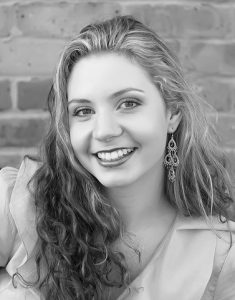 For more information on the Fulbright ETA or other major scholarships, please visit the Office of National Scholarship Advisement, or contact ONSA Director Tim Dolan.